Its the beginning to look a lot like December! And guess what that means?? .... it means its the start of the CHRISTMAS COUNTDOWN! Advent calendars are everywhere, Christmas trees are going up light are turning on all around London, its all very exciting!
To celebrate this incredibly festive time of year, I though I would share some of my fave Luxe Advent Calendars that have come out this year!
25 Days Ultimate Cosmetic Advent Calendar | The Body Shop
Get ready to head to the body shop for their 24 day advent calendars! If you're more into scents that can be worn all year round then this is the calendar for you. There are three calendars to choose from, all packed with lust worthy products!
Naughty and Nice Magic Box Advent Calendar | Charlotte Tilbury
Charlotte Tilbury's 12 day advent calendar is absolutely beautiful and contains 12 of her best selling beauty products! The best part is that afterwards you have a full face of make up from the products in the calendar?!
Essie Nail Polish Advent Calendar
Essie's Christmas calendar is absolutely stunning and full to the brim of the best festive nail shades you could ever imagine! For what you get, the price is such a bargain and worth every penny!
BirchBox Advent Calendar
The Birch box calendar this year is spectacular, as usual. It includes 24 high-end beauty products that have been all the hype this year! If you're looking for something a little different to help you with your Christmas countdown then BirchBox's calendar is a definite must!
NUXE Beauty Treasures advent calendar
Nuxe's 12 day advent calendar really is packed full of beauty treasures! From make-up to skincare to fragrance, they have you covered for all your festive beauty needs!
KIKO MILANO advent calendar
Its no secret that Kiko do the best make-up for the best price, and its the same for this year's advent calendar. Kiko have a beautiful collection of Christmas-y beauty items that is worth the small amount of money they charge for it!
Kiehl's limited edition 24 day advent calendar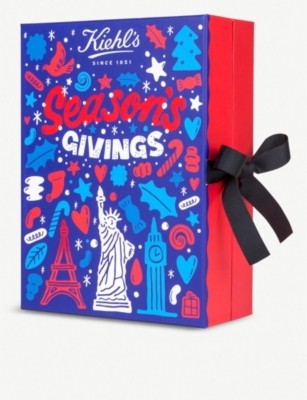 Kiehl's advent calendar this year is game changing, packed full of their classic skincare products, you will be starting of the new year with fresh, radiant skin!
Jo Malone Advent Calendar
When it comes to advent calendars, Jo Malone have got you covered! Hidden behind each door is a perfume or candle with the perfect scent for this time of year! The calendar is a bit more on the pricey side, but if you're in loveeee with Jo Malone then its definitely worth splurging on!
Elemis Advent Calendar
For the first year ever, Elemis are getting into the Christmas spirit and launching their own beauty calendar, containing 24 of their most loved products! it really is a countdown to clear skin, with all the gorgeous skincare products they've packed into the calendar!
Diptyque advent calendar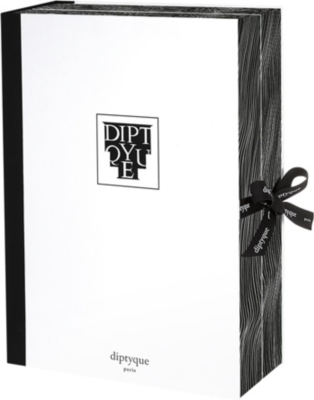 Probably one of the best beauty calendars out there this year, diptyque's calendar is a little more expensive than your average beauty calendar, but for the gorgeous fragrances for your home and for you it is worth all your money!